In 2015 Self-With-Others training and DUENDE came unexpectadly into my life and offered me an artistic home and a big, colourful, multilanguaged and hyper-talented community of artists friends and collaborators. Since 2017 I teach SWO in small and big groups in Athens, at DUENDE's international residencies in Lesvos and the DUENDE School of Ensemble Physical Theatre' s annual based educational programme. This 6-year long exciting period of my life is, among other things, the richest and most heartful learning experience of my life.
'Self-With-Others' is the result of the practical work and experience of its creator, John Britton, and is based on a simple but meticulous synthesis of interrelated principles applied to specific exercises, structured, semi-structured and free improvisations. These principles (healthy and useful ways of thinking and behaving) relate primarily to stage function and are based on the evaluation of pleasure as a working guide.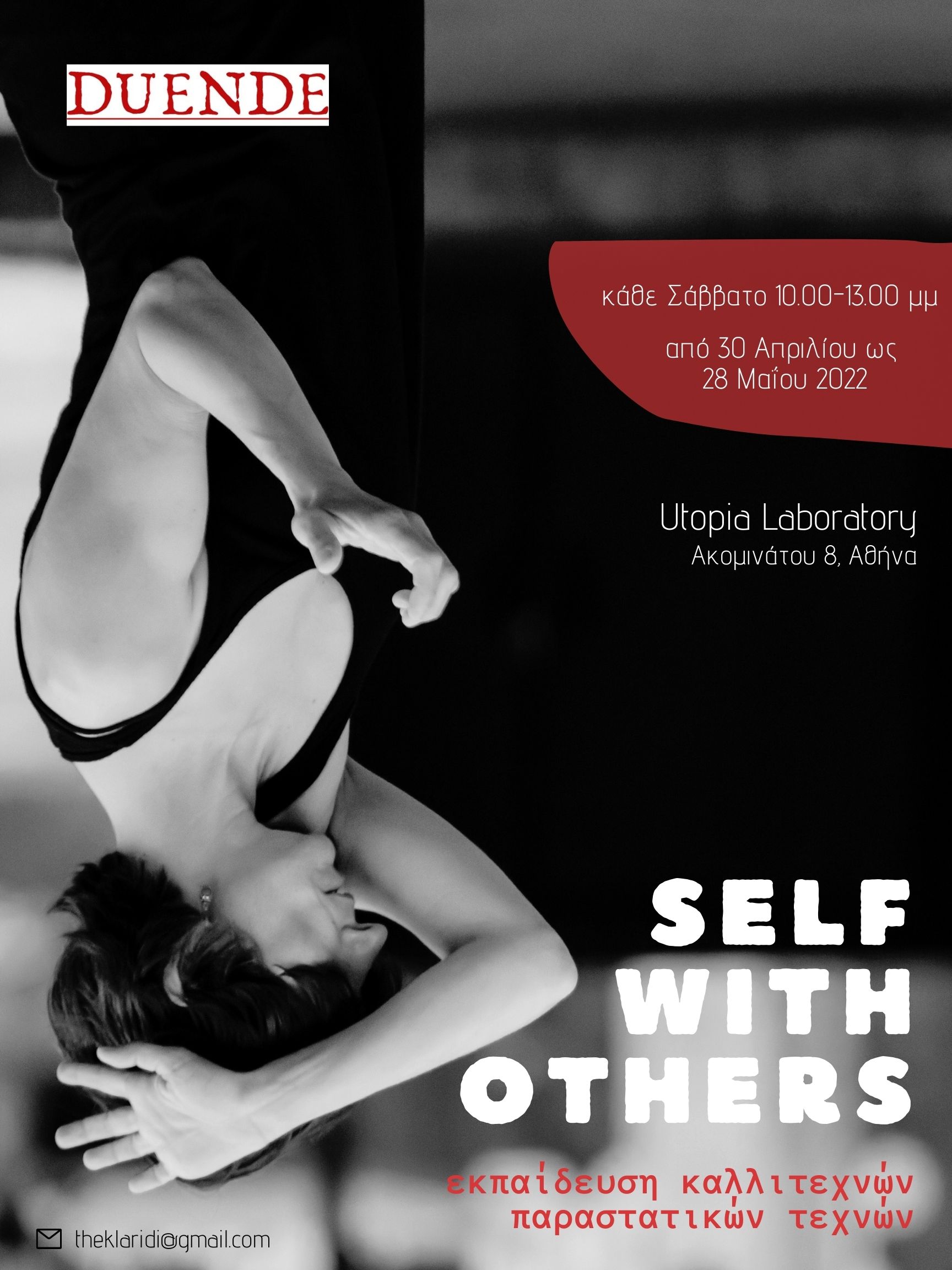 At the end of April launches in Athens the 5-week long course on Self-With-Others.
https://fb.me/e/4mh18UDU8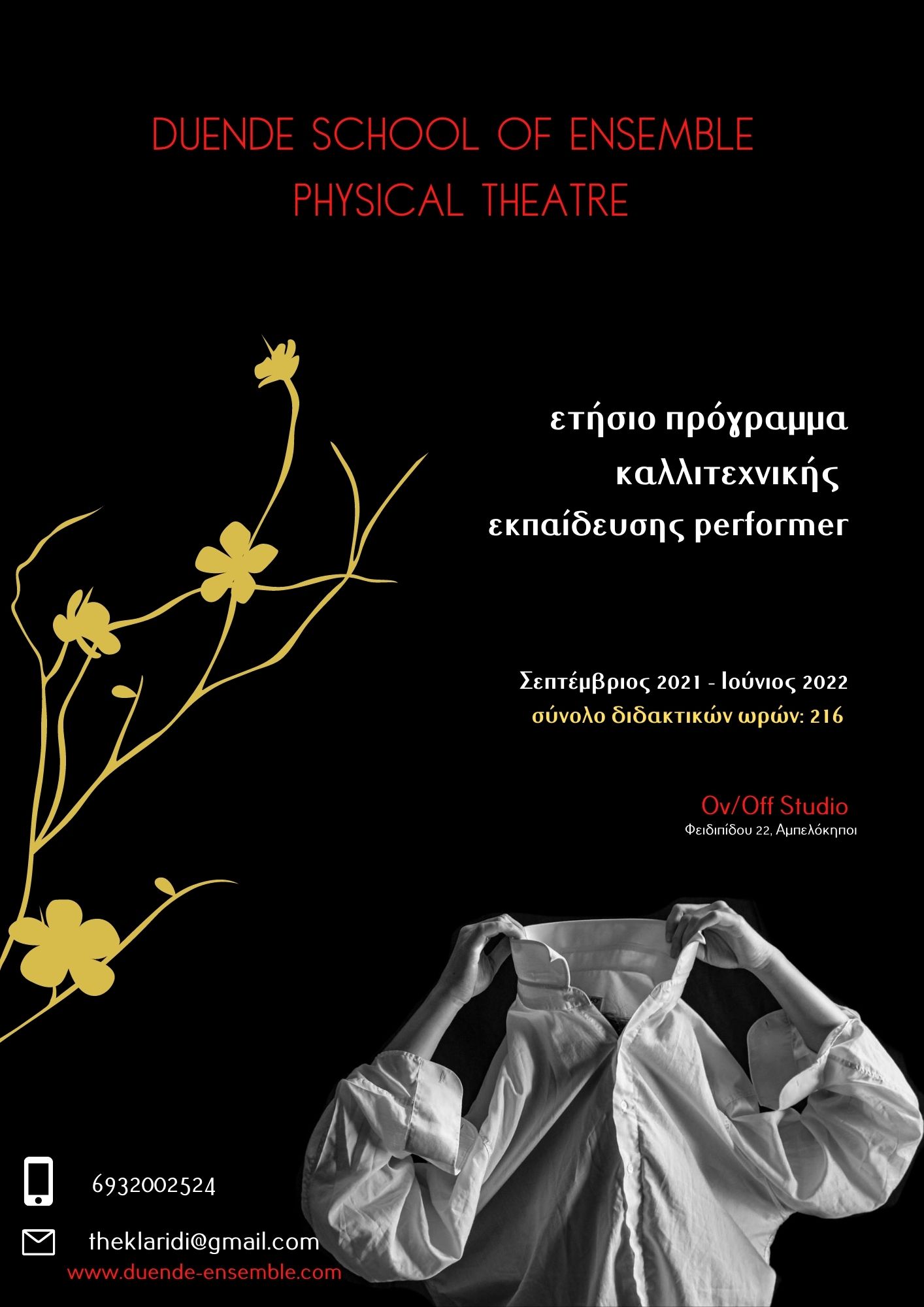 At the end of September launches in Athens the annual based performance training of DUENDE School of Ensemble Physical Theatre in collaboration with DUENDE's Artistic Director dancer and choreographer Eva Tsourou and DUENDE Artist musician and performer Nefeli Stamatogiannopoulou.
September 2021- June 2022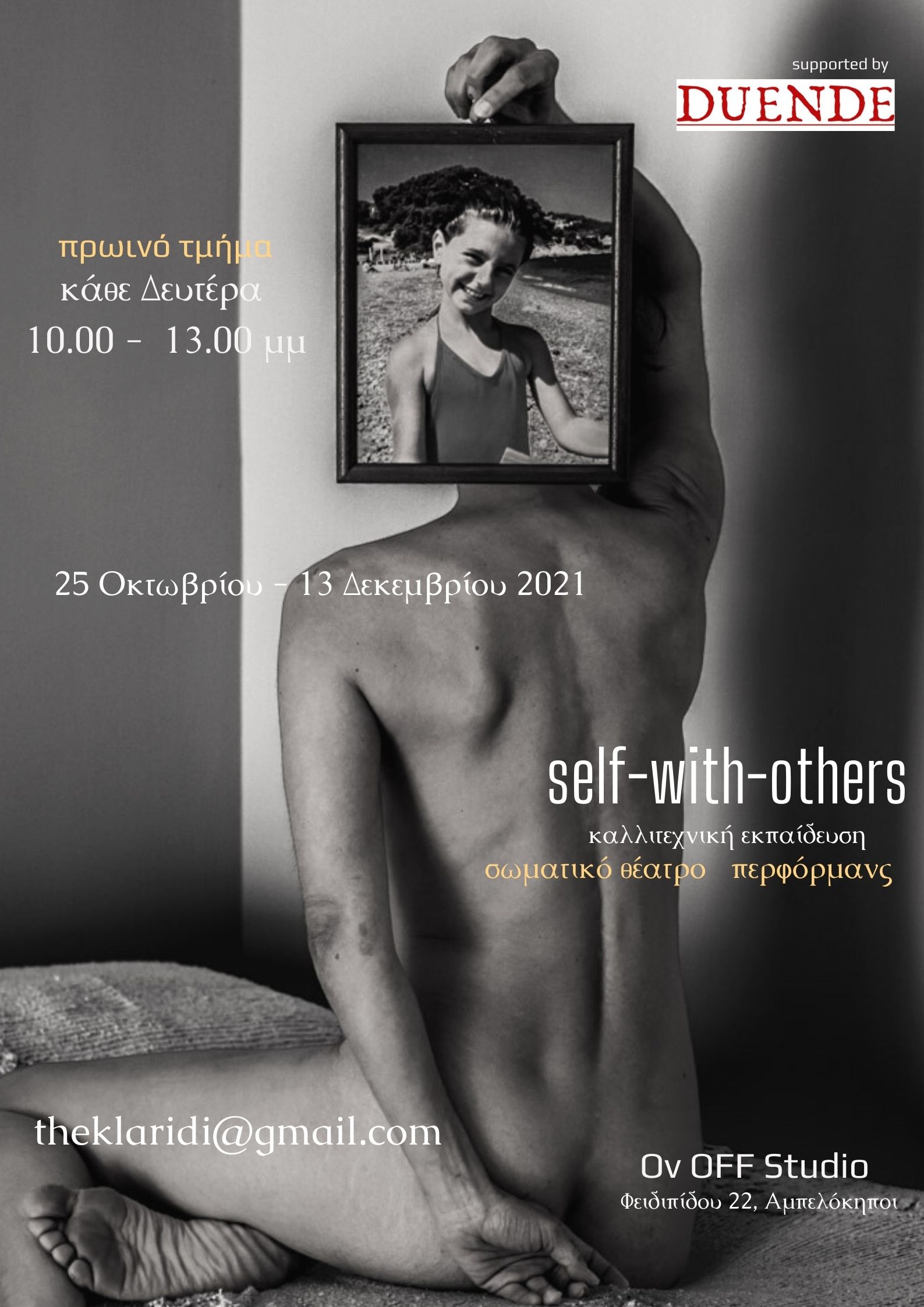 At the end of October launches in Athens the 8-week long course on Self-With-Others.
At the beginning of November launches the 4-weeks long online Self-With-Others training in collaboration with DUENDE Artist performer and director Yorgos Styl.
November 2021 – March 2022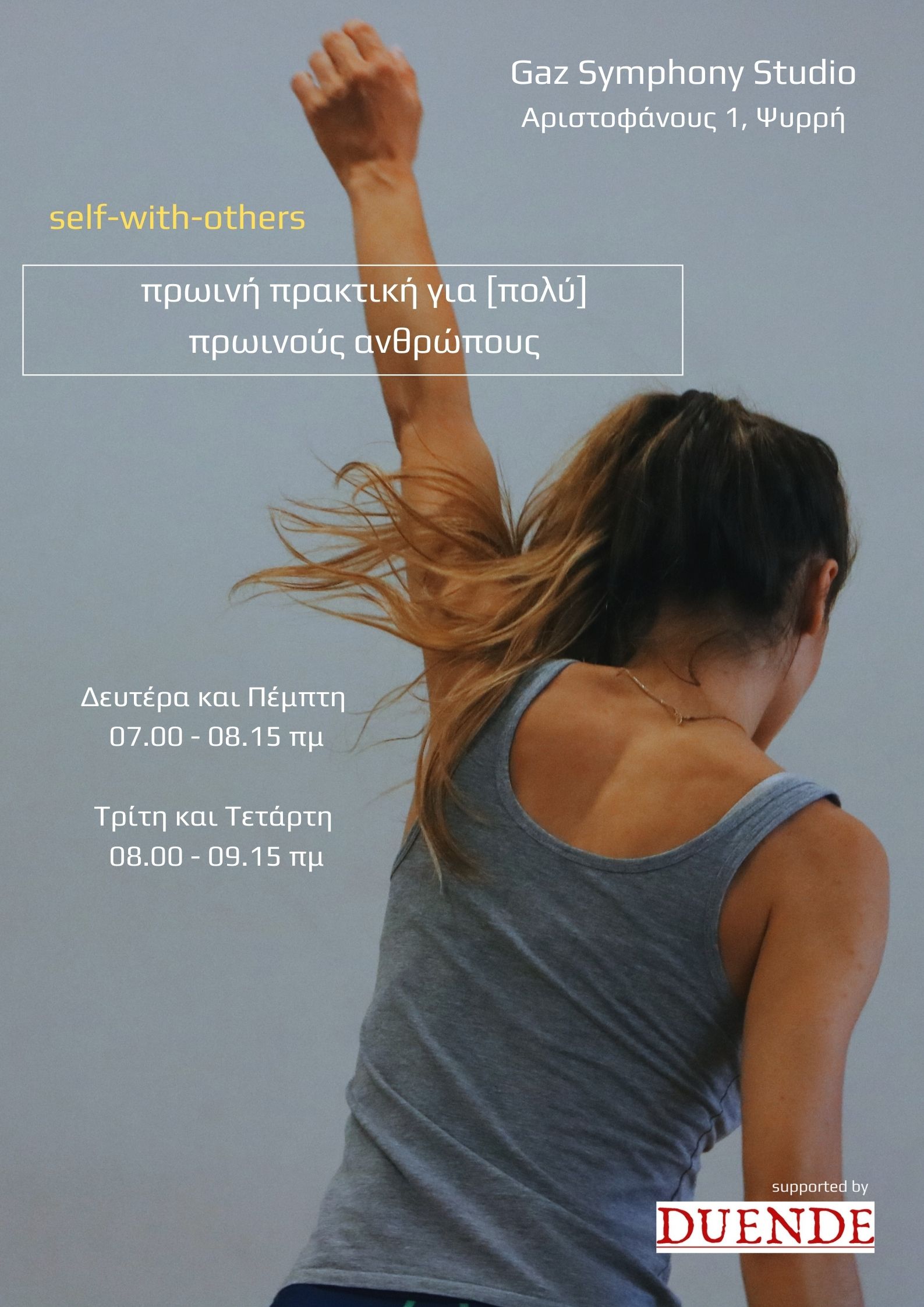 At the beginning of October launches in Athens an early morning practice based on Self-With-Other approach for the early risers: